iambiguous wrote:

Prismatic567 wrote:A classic substanceless response from someone who is only really capable of arguing through a series of numbingly abstract "general descriptions". General descriptions of...of

what

exactly?

Certainly not of the conflicting goods embedded in the abortion wars.

Cue the next Problem Statement.

[I apologize for the "tone" of this post. In part it revolves around my propensity for polemics, and in part it reflects my increasing reluctance to take you seriously.

We appear to be embedded in two very, very different ways of construing the world around us. The

is/ought

world in particular.]
Note Philosophers throughout the ages has deliberated on there can be no 'ought' from 'is'.
There are also philosophers who has introduced views that has resolved these two contrasting dichotomy.
Note one among many is the Yin-Yang complementarity to interact the two opposites spirally into productive and progressive drives and waves that are positive to the individual and humanity.
Neil Bohr the father of quantum physics got his breakthrough from the philosophy of Yin-Yang and thus the Tao symbol in his Coat of Arms.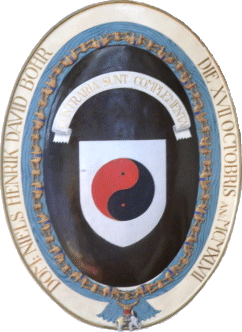 http://www.numericana.com/arms/bohr.htm
There are many other philosophers [notably Kant] who expounded the complementarity of 'is" and "ought" in interactive and 'entanglement' mode.
Your problem is you* prefer to be an ostrich to revel in your agony [mental] rather than take the trouble to lighten your philosophical and psychological burden.
* I have encountered many like you [friends, relatives, posters, others] and it is unfortunate their brains are hardwired to such a state.