It is clear from the recent summit in Finland that Donald Trump is a Manchurian candidate and a Russian spy. Is Donald Trump a secret KGB agent a part of some vast Russian sleeper cell leftover from the Soviet Union? I am deeply concerned about the well being of our nation as I believe we've been compromised by Donald Trump a Russian agent and Russia itself.
With Donald Trump in office is almost like the white house has been taken over by the Kremlin, it's almost like the white house has become Saint Basil's Cathedral and that deeply frightens me.
I can imagine comrade Donald Trump in the oval office with empty vodka bottles walking around drunk speaking Russian with a portrait of Vladimir Putin hanging on the wall in the background.
Knowing all of this I really miss past presidents like Obama or Bush who were champions of American freedom in comparison to this foreign controlled agent we have in the white house right now.
I am so glad we have government individuals likes James Comey, John Brennan, James Clapper, Robert Mueller, Peter Strzok, Rod Rosenstein, Chuck Schumer, Paul Ryan, Lindsey Graham, and Andrew McAbe to protect us against this Russian mad man in the oval office. As a Jew I am happy that Donald Trump supports Israel and moved the United States embassy to Jerusalem along with defending Israel's right to exist within the United Nations where even his family is basically honorary Jews concerning his children however with that being said he's an embarrassment to the Jewish community where I think we can do better with a new president once this one is impeached....I meant to say, once his term is up.
I think the democrats have the right idea that after all of this once the Russian agent and spy leaves the white house that we don't need any more white males to ruin this country anymore.
What we need is another Barack Obama in the white house for either the democratic or republican party. Here's my picks for whom I think should be the next president.
Also, why should we call it the white house anymore? That sounds racist.....
MALW- Make America Less White!
Dwayne Johnson-2020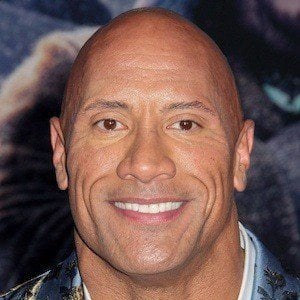 Oprah Winfrey-2020