https://en.m.wikipedia.org/wiki/Porphyrian_tree
https://en.m.wikipedia.org/wiki/Mechani ... ravitation
Mechanical explanations of gravitation (or kinetic theories of gravitation) are attempts to explain the action of gravity by aid of basic mechanical processes, such as pressure forces caused by pushes, without the use of any action at a distance. These theories were developed from the 16th until the 19th century in connection with the Aether. However, such models are no longer regarded as viable theories within the mainstream scientific community and general relativity is now the standard model to describe gravitation without the use of actions at a distance. Modern "quantum gravity" hypotheses also attempt to describe gravity by more fundamental processes such as particle fields, but they are not based on classical mechanics.
Let's say we wanted to tackle the problem of energy, it IS a problem, we've hardly solved it, most importantly the central paradox that we call The Conservation of Energy.
The Conservation is a "presumption" of a map, without a map, just like in fluid mechanics we presume we can know where everything is by calculating force, deposition, pressure and flow, to the atomic level- without actually doing it. We've already presumed a map, and are judging it via our Left Amygalda.
http://rstb.royalsocietypublishing.org/ ... 1/787.full
What is this map made up of? Axiomatic Presumptions projected by a Porphyrian Tree. The farther back we go into it, the weaker and more abstract it becomes, but that is exactly where our rules come from in asserting that the "system" is "finite" and thus mappable, and that we can treat it like a map, and navigate it with precision. They hypothesis seeking proof at any one given moment of analysis is largely based on a whole lot of wobbly absurdity, that is largely baseless to begin with. We assert in presumption, hoping our line of reasoning is correct.
https://en.m.wikipedia.org/wiki/Hypotheses_non_fingo
Hypotheses Non Fingo

I have not as yet been able to discover the reason for these properties of gravity from phenomena, and I do not feign hypotheses. For whatever is not deduced from the phenomena must be called a hypothesis; and hypotheses, whether metaphysical or physical, or based on occult qualities, or mechanical, have no place in experimental philosophy. In this philosophy particular propositions are inferred from the phenomena, and afterwards rendered general by induction.
Now, if all phenomena is derived from the senses, we must interpreted what it is via a Porphyrian Tree of Knowledge, associating Traits with Things. Ultimately, in experimental testing, your still dealing with hypothosis, and are asserting a system of metaphysics upon it via a presumptive Organon.
The only thing that gives these activities predictability and scope is focusing on the Left Amygalda?
No- we aren't lemurs aging down a scent trail, though I'm sure a great many modern physicists are more or less today unconsciously "navigating space and time" like a lemur would, in navigating scent trails in a forest canopy. We are doing this visually for the most part, via the Left Hippocampus Egocentrically or Right Hippocampus, Exocentrically. Modern GPS Displays with directions direct both of these functions, and the menus incorporate the Porphyrian Tree via menu options of increasing vagueness as to what your motivations are at any given time, what "map" you want to see.
The oddest little bit of information wrecks a scientific theory, it's validity, but we don't really ever question the validity of having ironclad hypothesis. Take the conservation of energy rule, no new energy can be introduced into closed systems.
That is a fucking absurd rule is we insist the universe is finite, that we are a fixed system, and all science is asserted vua testing of observable phenomena, because if we start tracing our presumptions back along a Porphyrian Tree, they become less and less stable and uncertain in relation to current data and aims. It is the one set of variables we can't isolate and control, individual scientific presumptions, within our our minds, the comprehensibility of reality. I can a tad bit better than others, I can trace roughly mental phenomena, but I don't think the vast majority of people even in the hard sciences ever bothered to learn this.
So how do we get from the "How and Why" streams of visual thinking: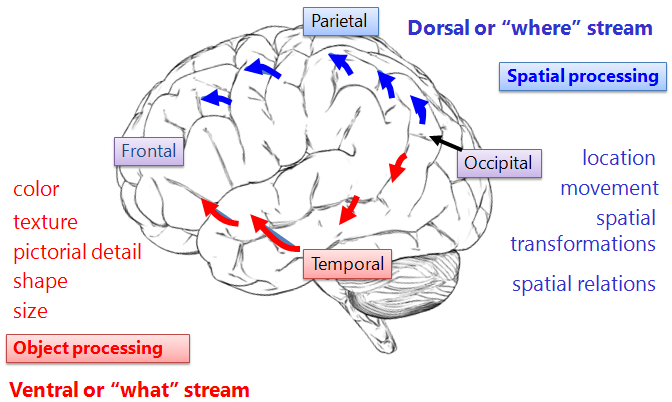 While explaining the Linguistic aspects of the Left Amygalda of Accepting and Rejecting the wording of a "Map" we can't even analyze save axiomatically (or sniffing if your a fucking Lemur) only in parts, those parts heavy in presumptions, to get to the point where we can in a group consensus say "The Conservation of Energy is Iron Clad"
It is so not fucking Ironclad, it "smells" a little funny, if we apply reductio ad adsurdum to digging backwards in our presumptions of origination within our larger, chaotic mess of networked Porphyrian Trees that consist of each of our learned Knowledge Bases
https://en.m.wikipedia.org/wiki/Reductio_ad_absurdum
I don't see any need to project a universal rule (conservation of energy) when we neither much understand what energy is without either closed or open systems being considered, that these are map concepts we pinned to energy to make it a depositional noun instead of a fucking verb acting upon a system. There are many ways I can assert what energy is, from across mythology, that doesn't have this makeup. Most famous is Ex Nihilo, another is Qi via the Yu the Great myths of China, channeling systems on some but not all boundaries, which in time created the Taoist system of interchangeability and alchemy. I can go back to western civilizations and not pick just as easily, the roots of our knowledge, however advanced and based on scientific literature based on more scientific literature, can't escape the linguistic roots of concepts external to experimental data. Data doesn't dictate the language, our thinking process does, even when we intentionally try to mess with this, such as naminf sub atomic particles via quirky meaningless names in a effort to delay this associative process. Doesn't wotk, because we still construct maps.
As ong as we are constructing maps, the How-Why process is going to be driven by deeply unscientific universals, because a hypothosis needs tested, and we can't due this without focusing on some ideas, and bluring everything else out to support or reject it.
I don't much trust The Law of The Conservation Of Energy. Might be because I'm a chronic farter? I don't know, I gave a much better explanation above.I look at the necesdity to assert Dark Matter, Exotic Matter, Black Holes and Big Bangs and Hidden Dimensions to balance all oyr forces on the map as evidence that our approach to science is largely blind and ignorant.
So as a result, I challenge Bill Nye the Science Guy to a battle to the death on Noah's Ark at the Creation Museum, cause Science makes about as much sense as Noah's Ark does when we decide to really test the length and depth of our Porphyrian presumptions. I assure Bill, I can find more holes and contradictions in your presumptions than you can in the ark. Or we can fight in that giant Hare Krishnan Creationalidm museum in India, ir whatever the Muslims are cooking up. I'm content my background in rhetoric and psychology will give me an edge in busting your absurd theories up faster than you can denounce any religion.
Our current Organon, hiw we structured our science, doesn't work. We say it is one way, but we really do it another. We are terrible hipocrits.