As most of you know the Canadian professor of psychology, Jordan Peterson is becoming somewhat of the spokes figure for the rapidly growing no nonsense school of conservative sanity.
He has also made the memosphere.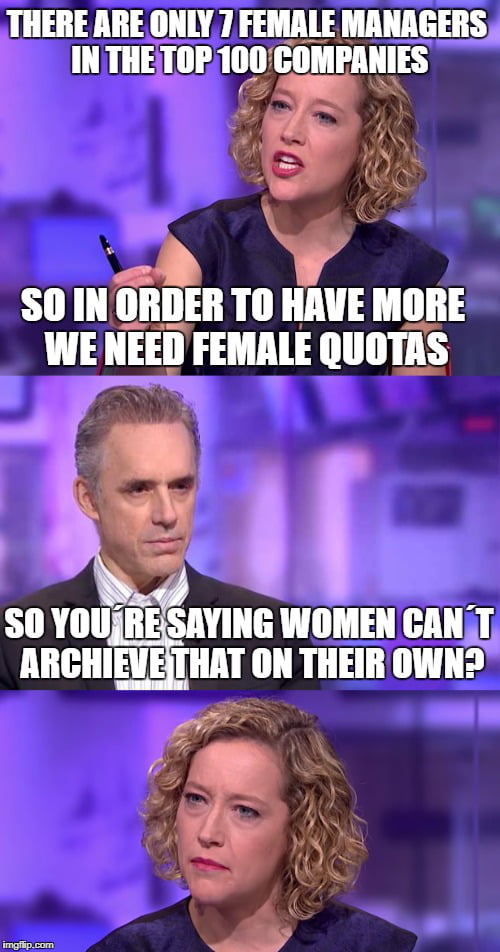 If you don't know the guy check out one of his lectures.
Just go to this video, watch it, and then follow the suggested links.
Tell me what you think of the JP message.